Advertising with
Google
Facebook
Pay per click advertising, or PPC, is a method of internet marketing where businesses pay a determined fee for when their advertisements are clicked on. This is a lot different than organic traffic, as it's directed by a budget that has been paid.
Pay per click advertising on search engines like Google is one of the most popular ways that businesses utilize PPC advertisements. After all, Google is the most used search engine in the world. If you are unsure of what Google ads are exactly, it's best described a paid advertising platform by Google.
Have you ever noticed the sponsored listings that show up as one of the top results in a search engine query on Google? This is an example of a PPC advertisement. It is beneficial because it allows you to reach an audience in a shorter amount of time compared to traditional SEO methods. However, it's worth noting that you should be doing both at the same time for the best possible results!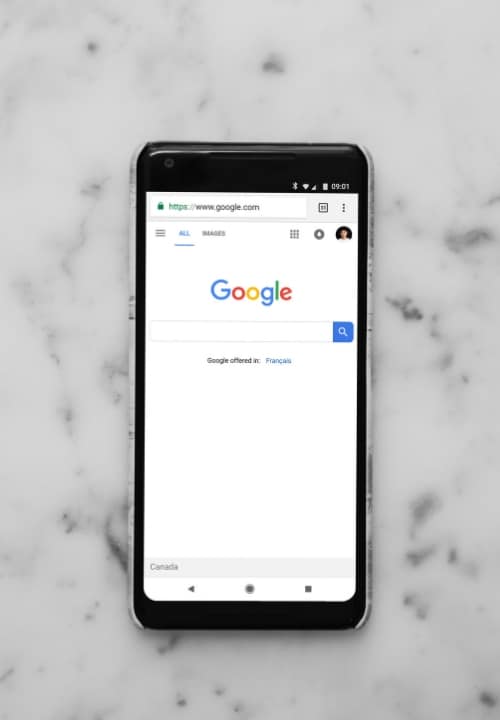 We do all of the market research for you including competitive analysis and keyword research to make sure you're reaching your desired audience. After that, we come up with a strategy specifically for your unique business. We will discuss a budget that works for you, and then create your campaigns, ads, and details accordingly! Are you wondering if Google advertisements right for you? Your business should look into Google advertisements if they would like to generate more leads through this popular search engine. We have the ability to track calls, gather information and more with this method of online advertisement.
We all know that social media is a powerful tool for any business! Facebook advertising is considered to be one of the top methods of social media PPC advertising. You should be using this type of advertisement because you can reach people through Facebook that typically wouldn't come across your business otherwise. This is because all Facebook ads are targeted to audiences based on their demographics and other profile information, so you can be sure that you're reaching the right people.
Did you know that there are different types of advertisements that businesses can take advantage of on Facebook? It can be challenging to know which is best for your product or service. There are offer ads, local business ads, lead generation ads, as well as like ads. Offer ads are advertisements that propose different promotions and discounts to potential customers. Local business ads work to promote your business location and website with a specific call to action. Lead generation ads are used for getting potential fans to sign up for your newsletter or email list, and like ads advertise your listing for business page likes.