Understanding Local SEO for Brick and Mortar Stores
I think we would all agree that all businesses need some sort of digital presence. Even brick and mortar stores still need to advertise the location and phone number. Ensuring that it's easy for potential customers to find that information is what Local SEO is all about.
A local company's SEO strategy often depends on its market, products, and whether or not there is a physical establishment. For the purposes of this article, we are going to talk about Local SEO for brick and mortar stores. Coffee shops, grocery stores, and banks are examples of a few!
What is the most important ranking factor for local businesses?
Absolutely, without a question, the single most important thing a local business can do is to claim and optimize its Google Business listing. As we mentioned before in a previous blog, Google is king, and we have to keep that in mind when we spend time on SEO. That listing identifies some of the most relevant data about a company.
● Name
● Location
● Operating Hours
● Services
● Products
● Description
● Reviews
● Customer Questions
Not only is this important for customers, but Google uses it to determine that business's ranking in the Local Pack. The Local Pack is the list of local companies that appears BEFORE all other organic search results when someone types in a query. Usually you see this below a map on Google's first page of results below the ads.
A Google Business listing also displays customer reviews. Google reviews have essentially replaced word-of-mouth advertising and are extremely important for ranking, traffic, and conversions. Google reviews should be proactively collected as part of a Local SEO strategy.
We suggest having a strategy in place for this. If you aren't sure where to start, just ask! Tell your customers one by one how much it would help you if they left a review. Usually people are happy to help. 😁
How does a website affect local rankings?
We've all heard the proverb, "you can lead a horse to water, but you can't make him drink."
Well, a brick and mortar store IS the water and local SEO is what is going to lead him there. Local ranking hinges on two things: relevance and credibility.
Your website helps establish both.
Google is a business just like every other one and would lose customers pretty quick if search results didn't return results people want. That's why businesses with good reviews and a solid web presence tend to rank higher in the Local Pack.
If your brick and mortar store has a well-functioning website, a Google business listing, and social media presence, then Google assumes you are established and they will "recommend" you to their searchers. Seems simple right?
If your website is poorly constructed or the information (name, phone, etc) doesn't match other sources, then things start to look a little shady. That can hurt your rankings.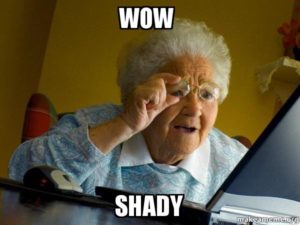 Add Your Heading Text HereHow can a brick and mortar store leverage Local SEO efforts?
Even though we don't know exactly how Google ranks companies, there are some best practices for Local SEO that can improve the online visibility of your physical store.
● Claim, verify and optimize your Google Business listing. Add as much data as you can and post to it at least once a month. Link back to your website in your posts.
● Make sure you are listed in the top directories: Google, Bing, Alexa, Apple, and Yelp. Ensure that the information is correct. You do not need to pay for "premium" listings.
● Establish a presence on at least one social media site. Almost every business has a Facebook page.
● Make sure your address and phone number are prominently displayed in the header or footer of your website (on every page). If you have multiple locations, consider creating a location page or individual landing pages for each location.
● Add local business schema to your website. This tells Google that you are local and provides the data it needs to rank your company.
● Put a Google map on your site that visitors can use to get directions.
● Make sure the content on your site is well written, helpful, and accurately describes who you are and what you sell.
● If you are selling products on your site as well as in your physical store, make sure you optimize your products and add product schema.
Finally, integrate your online and offline efforts. Advertise in-store specials on your site and include your website information in direct marketing materials. Your website and store should work together, not apart from one another. Making sure everything looks similar and consistent will also help with brand recognition. Using your logo, fonts, and brand colors will help keep this on track.
How can you know if your local SEO efforts are working?
It's very tempting to get hung up on a single search term. However, this presupposes that you know what your potential customers are going to type into their phones. It's true that Google keeps volume counts and we can pull up the more popular terms. Yet, natural language searches have changed keyword optimization.
Keyword optimization is still a best practice but with the advances in natural language search, ranking is more about searcher intent than it is keywords.
For example, if I want to purchase a new car, I might search for the following:
● Buy a new car
● Where can I buy a good used car
● Best new cars
You see, a "new" car might, in fact, be a used car, just new to me. The intent here is that I want to buy a car. The word "buy" and "car" are actually more important than "new."
The real effects of local SEO are determined by looking at all the metrics, not just rankings for targeted keywords.
Online visibility – How MANY keywords do you rank for?
Relevancy – Are those keywords relevant to who you are and what you sell?
Online Traffic – Have your website visitors increased over time?
Store Traffic – Are you seeing an increase in calls or people requesting directions to your store?
Ranking – Do you hold the top spots for keywords that are relevant and have search volume?
Inque Media specializes in Local SEO and can help you build a local SEO strategy for brick and mortar business. Contact us for an assessment and see how you can improve your online visibility and consequently, increase store traffic.